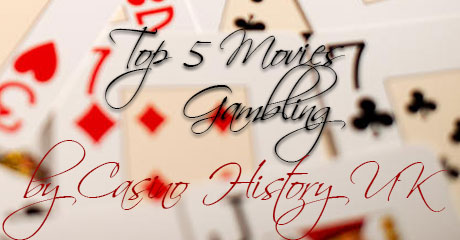 Not all gambling movies are worth mentioning. Some gambling movies only depict borderline, washed-up parody scenes that do not adequately describe what an ardent lover of gambling will find interesting. You will learn below five of the top gambling movies of all times.
Mr. Lucky
This movie came out in 1943.  Many of the contemporary movies related to gambling are far below the standard of this movie, despite being among the oldest gambling movies ever produced.  In this movie, Cary Grant played the role of a gambler with shady deals. He attempted to scam a war relief charity organization by assuming the identity of one of the dead gangsters of that time. He, however, fell for a wealthy socialite, which promoted him to change his mind.
The Cooler
This movie was released in 2003. Yes, it is relatively new, but remains one of the best gambling movies of all times. William H. Macy played the role of Bernie Lootz in this movie and depicted a fellow with ill luck and a professional loser. However, he devised a method to make the best use of his ability to lose all bets. The prime actor was a "cooler" who ends high-roller streaks to restore the house edge since he could make other players to suffer from his bad luck.
Fear and loathing in Las Vegas
This movie was produced in 1998, and the leading actor is Johnny Depp, who played the role of Raoul Duke.  He found his way to Las Vegas along with his psychotic lawyer, looking for his American dream. In the end, the two of them could not realize the goals of their American dream. In the course of the movie, they met several disillusioned hitch-hikers, an odd police officer on the run and several gamblers.
Owning Mahowny 
The movie was produced in 2003. It is yet another relatively new gambling movie with a touch of class. The prime actor in this movie is Dan Mahowny, which was played by Philip Seymour Hoffman. Dan Mahowny portrayed himself as a capable professional adorned in a grey suit with a rounded focus on frugality and total commitment to career investment. However, a deeper dig into his true character showed him to be a thief that robs his clients; the proceeds he used in funding his gambling addiction
Hard Eight
The movie was produced in 1996. This movie is a debut from Paul Thomas Anderson. The storyline is original, and the main actor was Philip Baker Hall, who became a father figure to John C. Reilly, a young kid. The movie does not, however, have some of the dynamics of many other gambling movies.
If you got the urge for gambling after reading about it we can recommend www.newcasinos.ie. A great website to compare new casinos 2019.